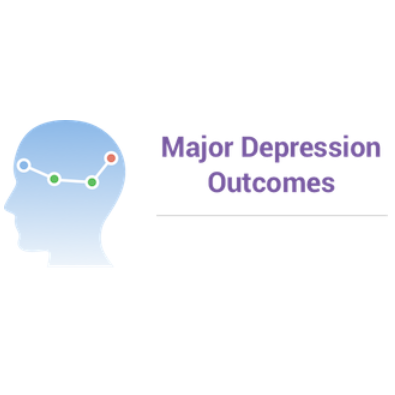 Major Depression Outcomes App
---
The purpose of this app is to provide a 'snapshot' view of a patient's depression symptoms and outcomes. The app uses scores from the Patient Health Questionnaire-9 (PHQ-9) and clinical data to calculate and display standardized depression outcome measures that can be used to monitor a patient's response to treatment over time and support measurement-based care(Gliklich et al. Ann Intern Med 2020 Jun 16;172(12):803-809). Clinicians are able to see change in PHQ-9 scores over time and view change in item-level responses from the prior PHQ-9 to the current PHQ-9.
The app will:
- Combine PHQ-9 scores with clinical data to display a graph showing PHQ-9 scores over time, relevant events (e.g., new diagnoses), and prescriptions for depression medications.
- Highlight indications of suicide ideation (item 9 of the PHQ-9) in the summary table and in the graph.
- Provide access to item-level responses on all PHQ-9s using a hover option
This app is intended for use in mental health and primary care settings.
---
Report Listing