Premier AKI Staging
---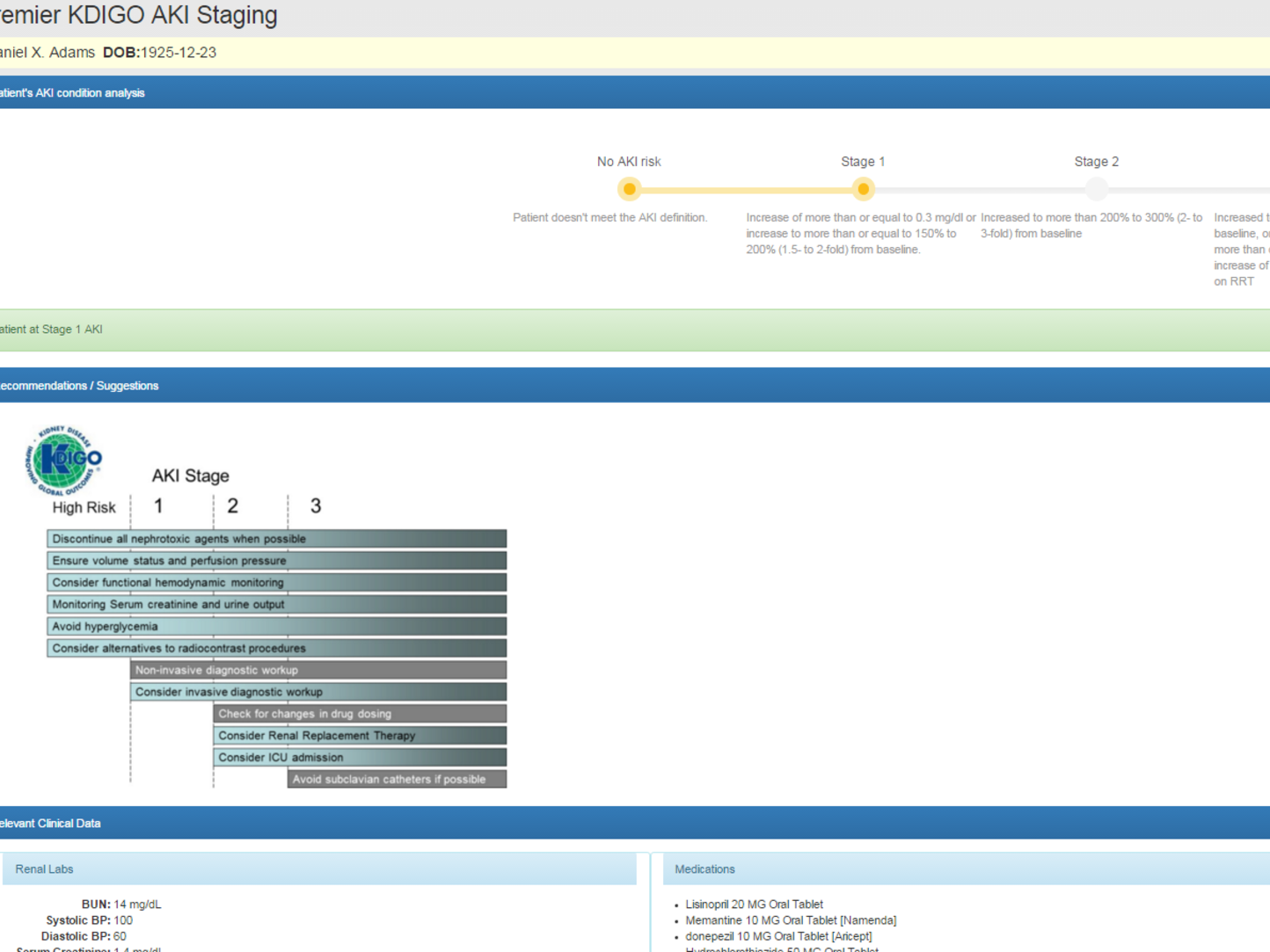 The Premier AKI Staging app assists clinicians aiming to follow the clinical practice guidelines established by Kidney Disease Improving Global Outcomes (KDIGO). The app is targeted at practitioners caring for adults and children at risk for or with Acute Kidney Injury, including contrast induced acute kidney injury.
Effective care of acute complex conditions such as acute kidney injury (AKI) rests in the early detection, early intervention, and coordination of care. Patients continue to go undetected for periods of time leading to poor outcomes, longer length of stays, higher treatment costs, and inevitably increased risk of mortality. Early identification and management of patients at risk to develop specific conditions are critical to successful delivery of high-value care.
The Premier AKI staging app illustrated here is a scaled down version of some new applications and modules being developed by Premier Inc. for monitoring and managing acute kidney injury. This app is for demonstration purposes only, and is not approved for clinical use. It was created as a mechanism to help advance the definition and testing of the SMART on FHIR protocol.
---
Report Listing