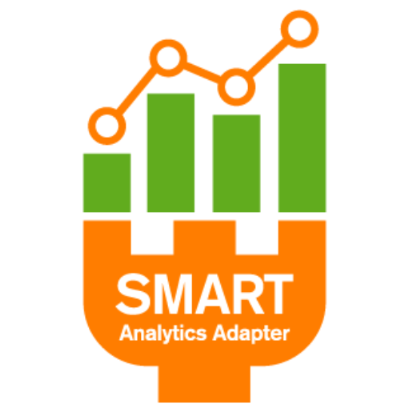 SMART Analytics Adapter
---
What would access to analytics, directly in the workflow of the EHR, do for your clinicians?
• Inform decision making, enabling improved outcomes?
• Speed decision making, having information seamlessly available?
• Focus decision making, efficiently using clinician time?
Embedded analytics would do these three things and more.
The SMART Analytics Adapter by Qlik enables electronic health records (EHR) software users to embed Qlik Sense® analytics directly into workflows. This allows your clinical decision makers to layer and view relevant information, uncover new insights, and use those insights to promote better clinical and business decisions.
The SMART Analytics Adapter functions like other APIs – it connects your EHR and Qlik, integrating reports, scorecards and dashboards within the EHR. Clinicians can now seamlessly navigate across patient records, view practice pattern trends and clinical variations – all with a single login.
The SMART Analytics Adapter receives context from the user's interaction within workflows and allows the opening of dashboards already filtered to reflect the same patient set or details that were being viewed in the medical record.
At Qlik, we've solved the biggest problem with modern BI tools – restricted linear exploration. Our associative technology brings all your data together without complex data warehouses, and enables users to freely explore in any direction they want.
It's simple. Qlik delivers insights you will miss with other tools.
About Qlik
A seven-year Gartner Magic Quadrant Leader, Qlik delivers intuitive data analytics solutions to more than 2,500 healthcare customers across the globe. Our world-class industry solutions, combined with our comprehensive consulting, training, and support services, ensure our customers get the most from their Qlik implementations. We bring specific healthcare industry and functional level experience to our customers, driving rapid understanding of your unique clinical and business problems. Learn more at http://www.qlik.com/healthcare/
© 2018 QlikTech International AB. All rights reserved. Qlik®, Qlik Sense®, QlikView®, QlikTech®, Qlik Cloud®, Qlik DataMarket®, Qlik Analytics Platform®, Qlik NPrinting®, Qlik Connectors®, Qlik GeoAnalytics®, Associative Difference™ and the QlikTech logos are trademarks of QlikTech International AB which have been registered in multiple countries. Other marks and logos mentioned herein are trademarks or registered trademarks of their respective owners.
---
Licensing & Pricing
Contact Qlik for additional questions.
---
Report Listing