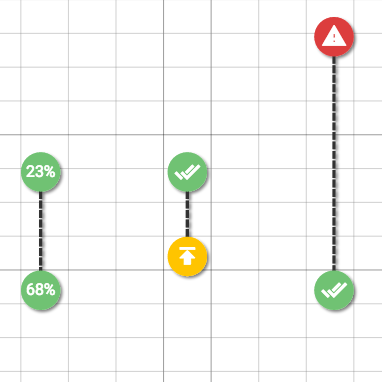 BP Centiles v2
---
Updated, commercial version of the original open source BP Centiles app, includes a modern and responsive touch-friendly interface for tablets with light and dark themes.
Interpreting blood pressure measurements for children is complicated by the need to account for a constantly changing body size. It is time-consuming to calculate and/or do data entry, yet assessment of blood pressure percentiles is medically recommended from the age of 3 onward because 75% of cases of pediatric hypertension and 90% of cases of prehypertension in children from 3 to 18 years of age go undetected.
The BP Centiles app reads a child's relevant vitals and calculates systolic and diastolic blood pressure percentiles normalized by age, sex, and height. The app also includes a pop-up calculator and a graphical history of the child's blood pressure percentile, enabling full screening at each visit.
Color coding reveals at a glance whether individual readings are normal (green), prehypertensive (yellow), hypertensive (red) or hypotensive (blue). Users can zoom in on a group of readings for more information and apply various filters to help them interpret the measurements—such as looking only at BPs measured in the legs, sitting down or by machine.
---
Report Listing