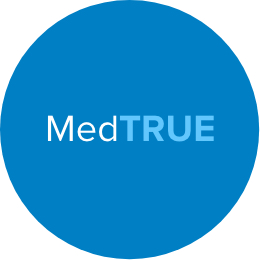 MedTrue
---
The MedTrue application integrates different medication data sources to assist with medication reconciliation and adherence, resulting in a patient- and healthcare team-verified medication list. The application is embedded directly within the electronic medical record (EMR) and in the healthcare provider's workflow for optimal use of clinical and patient-reported data during patient appointments. The application is also accessible to patients from the convenience of their home. MedTrue uses SMART on FHIR so the application can be used in healthcare systems anywhere.
The MedTrue™ application features include:
Medication fill data from a national, leading prescription data aggregator agnostic of setting (e.g. Geisinger, non-Geisinger, inpatient, outpatient, specialty, etc.).
Patient web interface for patient-reported medication verification, changes, and adherence, accessible in the home or upon arrival at a healthcare facility
Healthcare team web interface through the patient's EMR for point-of-care access to the patient's validated medication list and adherence report.
"We know from prior work that about 70% of our medication lists are inaccurate, and these inaccuracies can lead to medical errors," said Mike Evans, Vice President of Enterprise Pharmacy and Chief Pharmacy Officer for Geisinger. The "MedTrue™ application provides an interface that seeks to clean up medication lists, so patients and providers can be on the same page regarding medication use and better care decisions can be made."
---
Report Listing