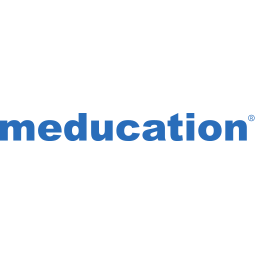 Meducation RS
---
Meducation® is accessed from within EHR workflow and converts patients' complex medication instructions into plain language for low health literate and limited English proficient patients. Low health literate individuals are more likely to take their medicines incorrectly, be hospitalized, mismanage chronic conditions and visit the emergency room.
Meducation reduces medication errors and improves medication adherence by providing actionable Sig-based instructions. Meducation is not static patient education material (PEM). Meducation uses the patient's drug and SIG information fro Integrated with your EHR or Pharmacy system, Meducation uses a patient's medication and SIG information to create personalized medication instructions that can be delivered to patients printed, or as part of their discharge documents, without interrupting clinical workflow. Meducation has proven to increase medication adherence, improve patient satisfaction and reduce hospital readmission rates, particularly for Low Health Literate and Limited English Proficient patients.
Meducation instructions and summaries:
• Are at a 5-8th grade reading level for patients with literacy issues
• Summarize patients' complex medication regimens in a single page
• Provide detailed instructions for 5000+ medications and more than 150,000 NDC codes
• Offer 6 font size choices, for the elderly or vision-impaired
• Unambiguously depict the patient's specific SIG (prescription dose and frequency) using the "Universal Medication Schedule"
• Include pictograms depicting usage, to reduce dosing errors.
• Link to a library of multilingual videos that demonstrate proper use of particularly difficult devices or medications.
• Are all available in 20+ languages for limited English proficient patients
• Present information in research-based, engaging and intuitive formats that reduce cognitive overload
---
Licensing & Pricing
Call (800) 633-3453 and select option #8 to speak with a sales consultant.
---
Report Listing