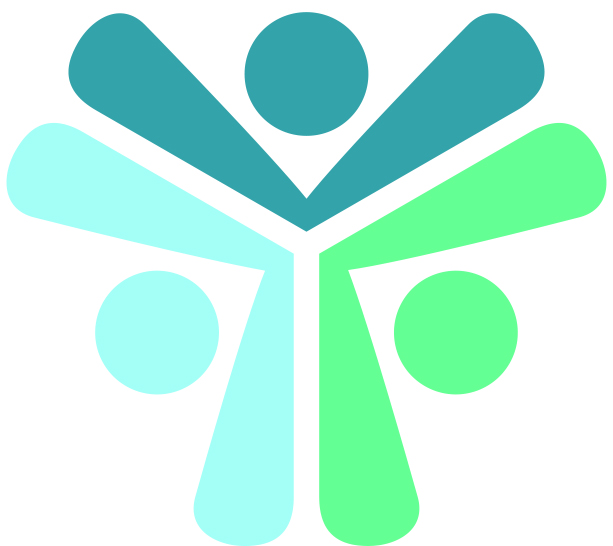 MyLinks
---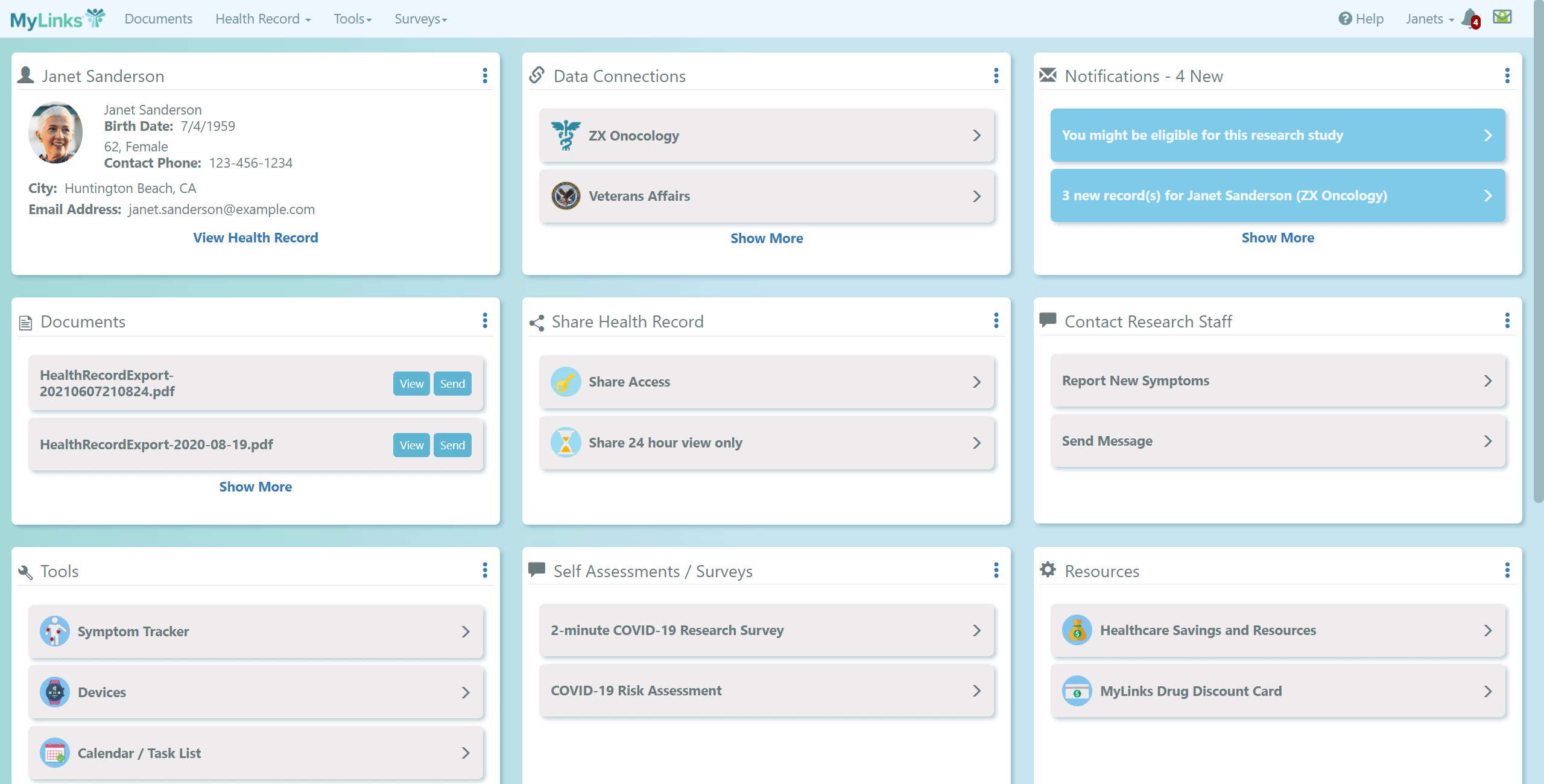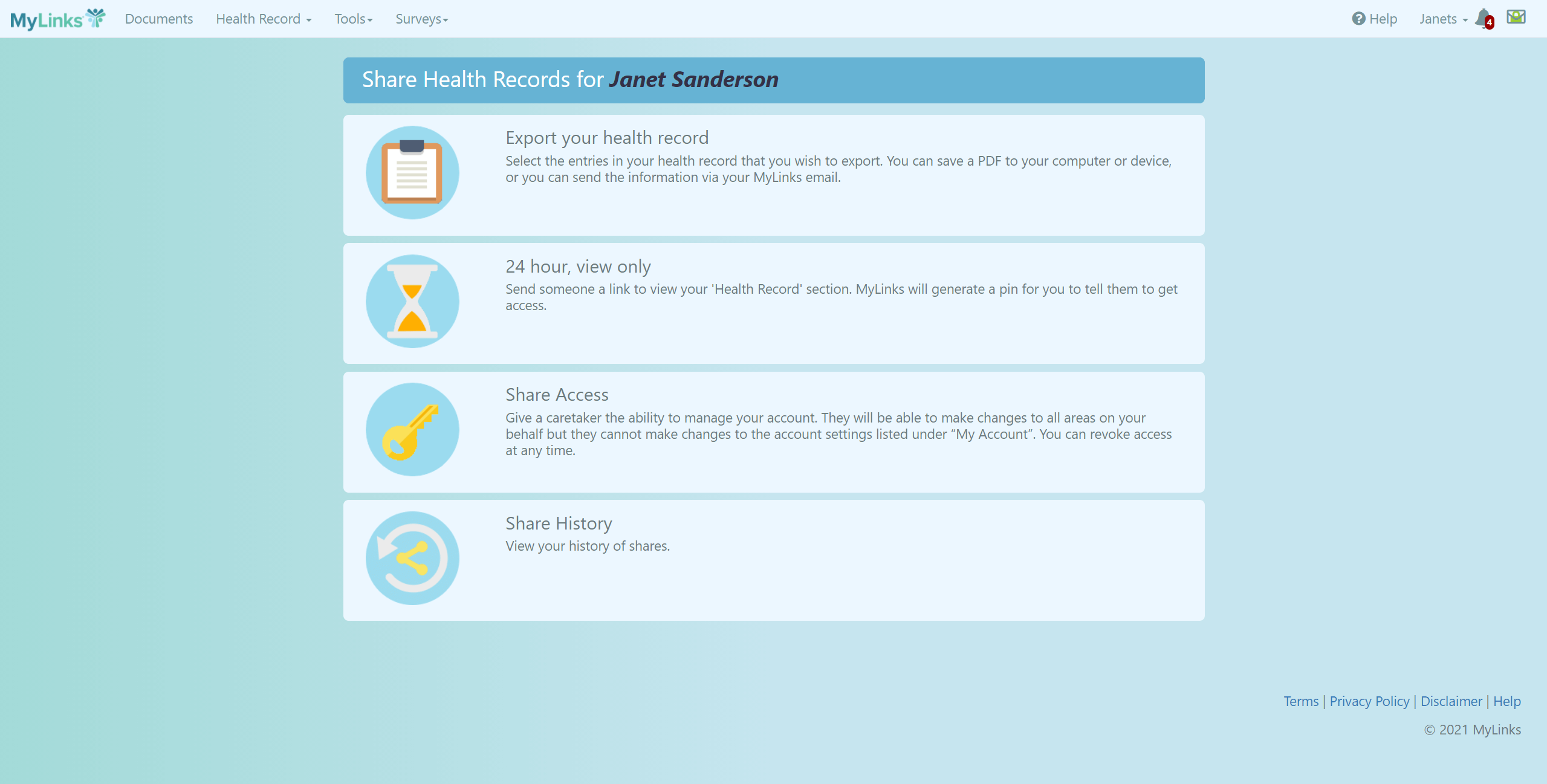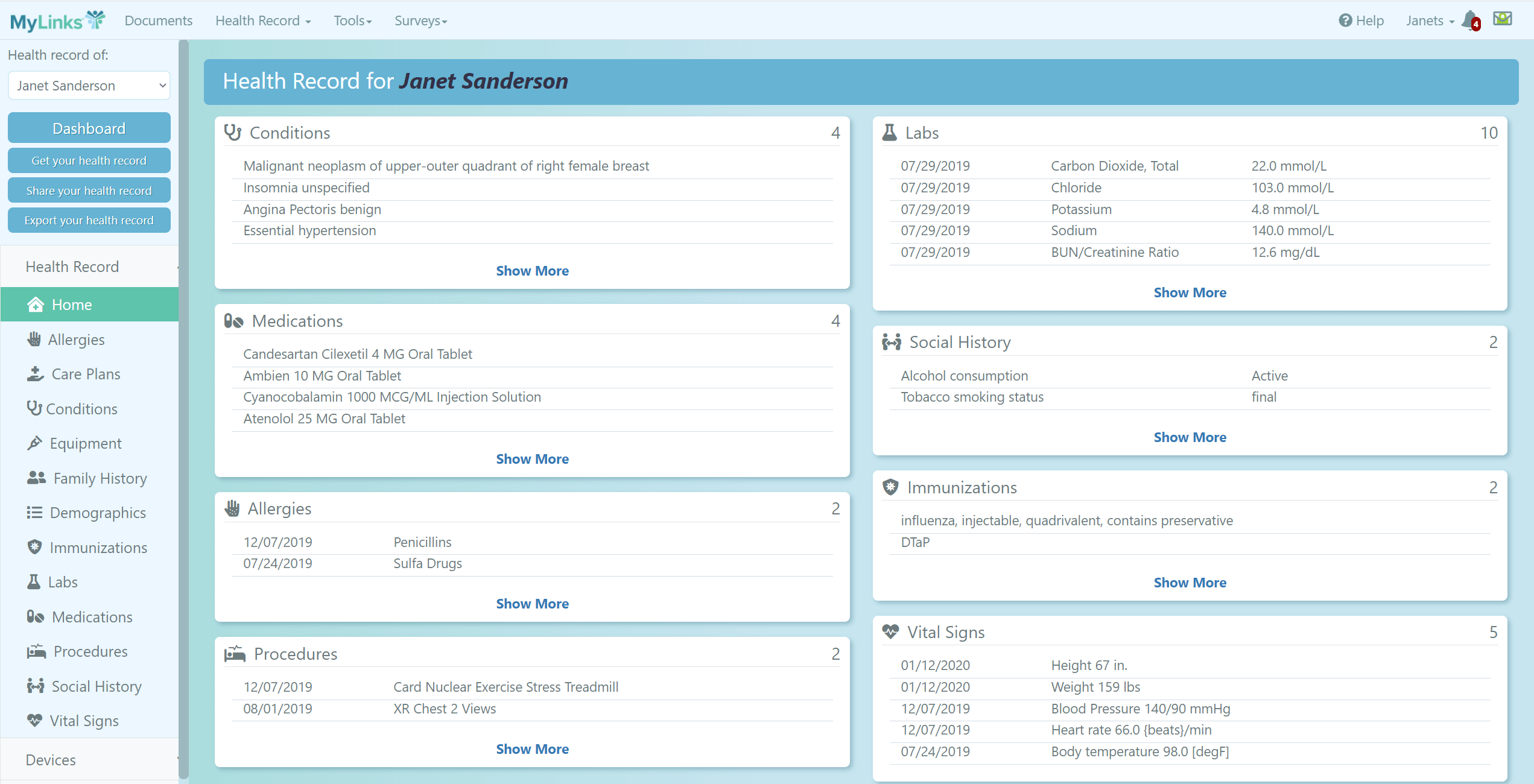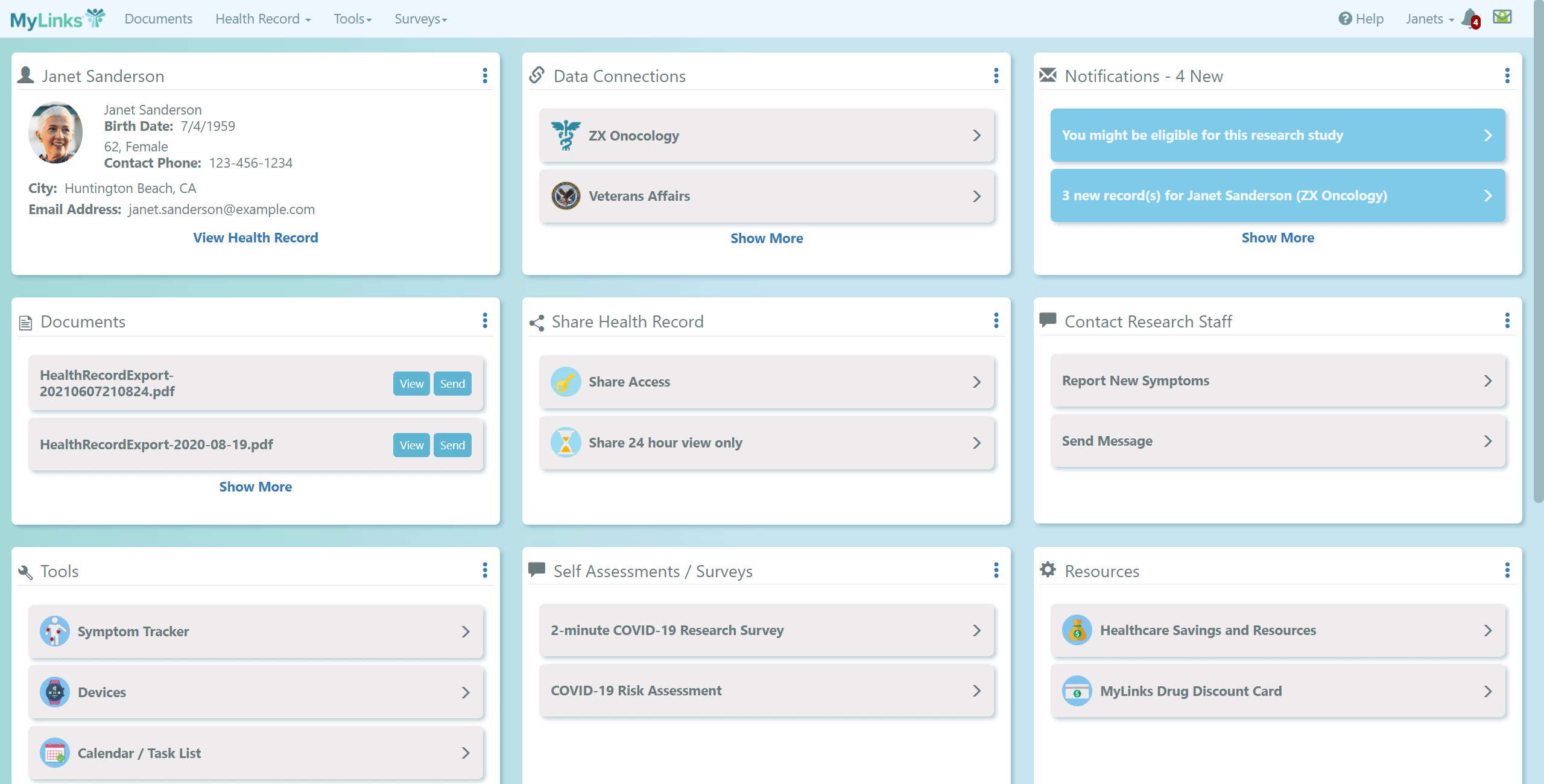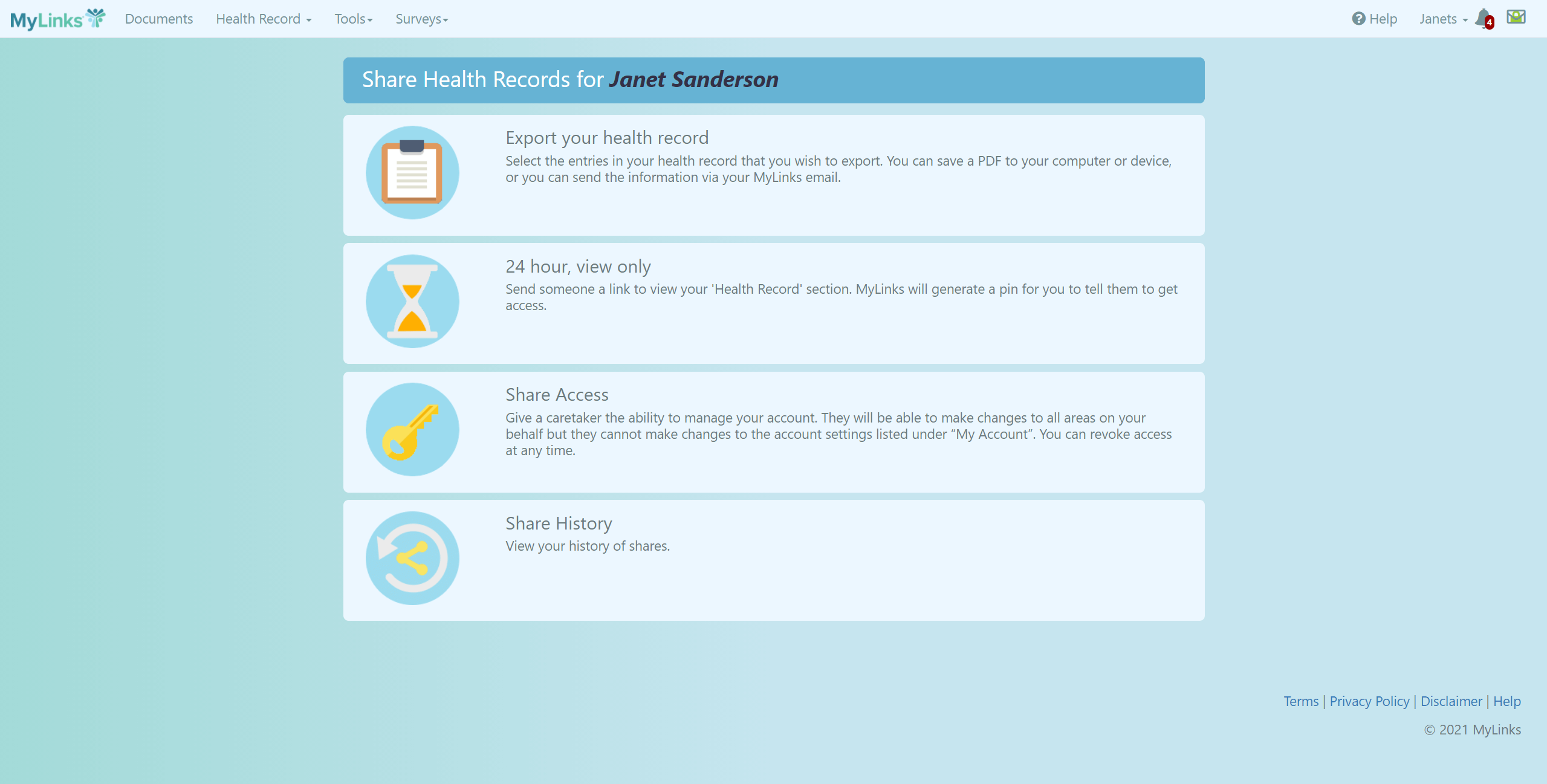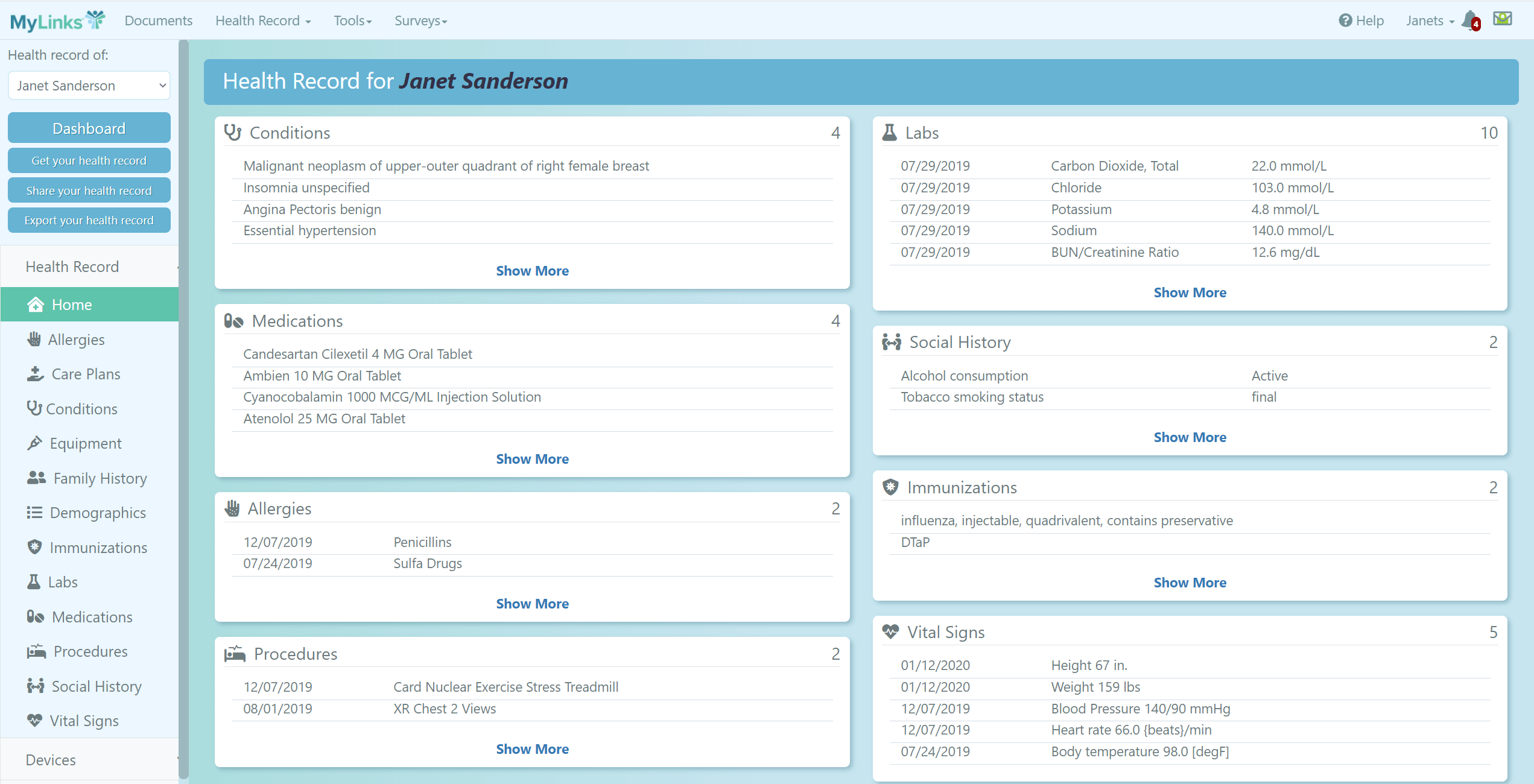 MyLinks is an application for patients to gather, manage, and share their medical information from one accessible and secure location using the latest technical standards (FHIR) for interoperability. This interactive platform links patients with their physicians, researchers, pharmacists, caregivers, friends and family.
MyLinks allows patients to:
• Gather their clinical data, defined as the USCDI v1 (United States Core Data for Interoperability) and more.
• Share their clinical data
• Participate in research
• Store important documents including C-CDA, Advance Directives, DNR, Power of Attorney, etc.
• Monitor activity from wearable devices
• Journal about their health
MyLinks helps providers and insurers to:
• Meet Patient Access Final Rule
• 21st Century Cures Act's Interoperability
---
Licensing & Pricing
Free for patients and providers.
---
Report Listing