Caren RPM
---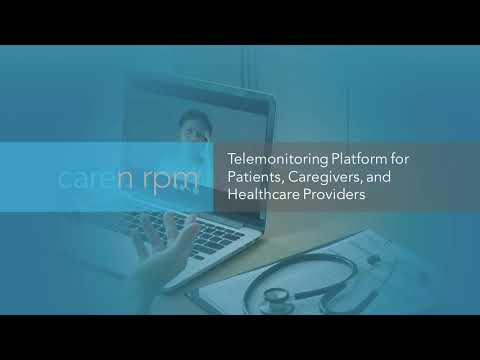 For Healthcare Providers and Researchers
Caren RPM is a SMART on FHIR® remote patient monitoring platform that can be launched within an EHR or as a standalone app that runs on computers and tablets outside an EHR. The provider-facing dashboard displays and analyzes each patient's clinical and remote measurements and patient-reported outcomes. Patients can be monitored remotely between telemedicine and clinic visits and push notifications can be scheduled to remind individual patients to enter specific measurements. Inside the EHR, single patient remote health data can be viewed while the standalone dashboard offers the convenience of viewing, sorting, and triaging all patients.
For Patients and Caregivers
Patients and family caregivers use the voice-interactive iOS and Android mobile apps to record blood pressure, glucose, oxygen saturation, pain level, temperature and weight as well as COVID-19 symptoms, falls, photos, ER visits, side effects and vaccinations. The user-friendly mobile app only require two taps to perform most tasks and use voice technology to provide greater assistance for caregivers and patients with limited dexterity and vision.
Caren RPM works with wireless and non-wireless medical devices, allowing patients to use their existing at-home BP and glucose meters, pulse oximeters, thermometers, and scales. This reduces the time, complexity, and cost to implement remote patient monitoring.
---
Designed for
Categories
Specialties
---
---
---
Report Listing