OpNote
---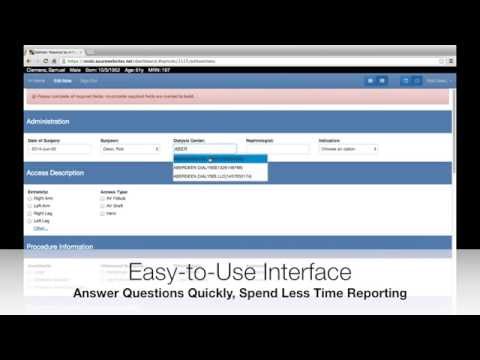 OpNote is accessed via a web browser and can be hosted by mTuitive or internally at a hospital or surgery center. Touch screen monitors and keyboards are utilized for the most efficient data input.
Rather than dictating the postoperative report, the surgeon uses an intuitive chooser on a touch screen monitor that accesses the appropriate procedure codes and instinctively produces available diagnosis codes. A personalized, defaulted postoperative report is dynamically produced. In the final step, the surgeon reviews and electronically signs the report once and is done. Physicians won't have to waste time reviewing, correcting and waiting for their transcribed reports. The final report is printed out on the spot or saved directly to the medical records at the hospital or surgical center.
Features
- Web-based means you can create or access reports anytime, anywhere
- Signed out reports complete with CPT codes for faster, proper reimbursement
- Response-driven images graphically communication procedure to nephrologists and others
- Reports available minutes after surgery to referring physicians, billing staff, and medical records.
---
Designed for
FHIR Compatibility
Categories
Specialties
---
Licensing & Pricing
OpNote has multiple pricing models that fit with your needs that take in to account number of cases, users, and other factors to ensure that we're delivering a competitive pricing to transcription and other reporting alternatives.
---
---
Report Listing